Our Vision and Values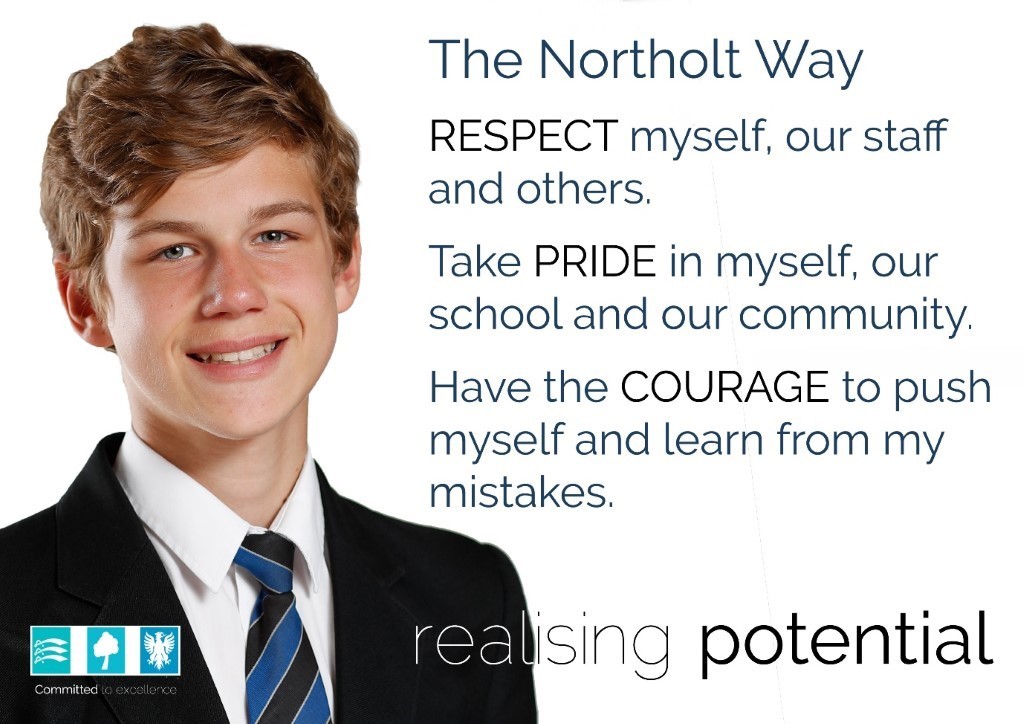 Our vision statement is "committed to excellence".
This, along with our core mission; seizing opportunity, instilling ambition, realising potential; underpins everything we do and highlights the high expectations we hold within our school community.
We promote three core values across the school of courage, pride and respect.
We developed our vision and values as part of our work with the Sycol education programme – a three-year process which we are using to help us establish and embed an innovation and improvement cycle at Northolt High School. As part of this programme we first established our clear and challenging vision, mission and set of core values. These form our culture manifesto and we use them to drive innovation and continuous improvement.
Each year, members of staff take responsibility to be Sycol leaders. Some of our Sycol leaders lead staff in developing new innovations. Others lead on developing community activities and on reviewing old Sycol innovations and systems to check that they are still working smoothly. If you would like to find out more about our Sycol leadership programme, please contact Senior Deputy Headteacher Matt Haresnape on mharesnape@northolthigh.org.uk.