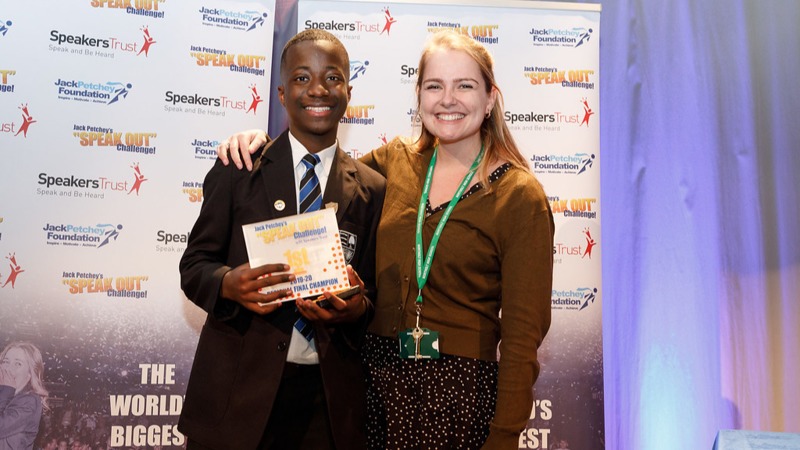 Jack Petchey Speak Out Challenge Winner!
Posted on: Feb 25
We were all absolutely delighted earlier this month when Northolt High School Year 10 student Jerry Ndi came
first
in the Ealing round of the Jack Petchey Speak Out Challenge. The challenge provides an opportunity for students to develop and craft their own speeches and really helps young people gain in confidence as they progress through the Challenge (you can find out more here:
https://speakoutchallenge.com/
). Jerry now progresses on to the next round of the Challenge and will be representing the London Borough of Ealing!
Our new MP, James Murray, came along to the Ealing final and heard Jerry speak. He was so inspired that he mentioned Jerry the following day in Parliament. He wrote to Jerry and enclosed that day's edition of Hansard, the official report which documents everything that Members of Parliament say in debates. We were proud to read the following entry in a debate about Social Care from James Murray: "I draw inspiration today from Jerry Ndi, a student at Northolt High School who just last night won the Ealing regional final of Jack Petchey's "Speak Out" challenge. I am sure that all Members here will join me in saying that everyone who took part and spoke last night should be very proud of themselves." We're very grateful to Mr Murray for taking the time to support Jerry in this way - thank you!