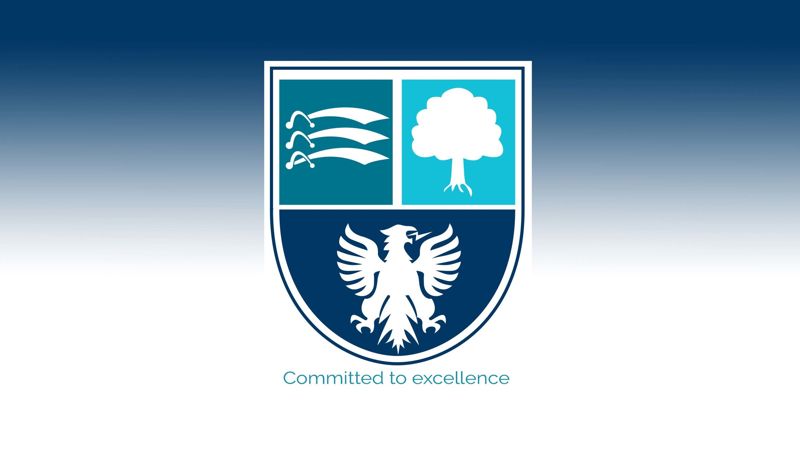 Celebrating sixth form success!
Posted on: Aug 11
Staff at Northolt High School were bursting with pride as we watched our sixth form students collect their 2021 A Level and BTEC results. All students were successful in passing their qualifications and it's clear that they have made excellent progress. This group of year 13 students have had a very disrupted sixth form experience, with two periods of extended national lockdowns due to the pandemic and a lot of uncertainty and change. We know that they have all worked tirelessly under stressful circumstances which makes us even prouder of their successes.

Individual student stories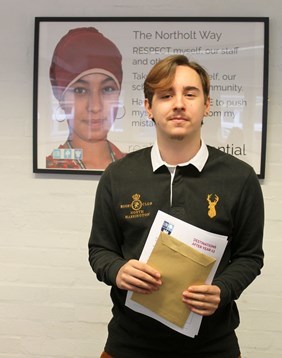 Congratulations are due to Adam, who was one of a number of students who achieved all A Levels at grades A* or A, with A* grades in Maths and Physics and a grade A in Further Maths. "I'm honestly pretty shocked," he said, "as I thought I'd dropped the ball for a minute … but I'm very pleased with my results!" Adam will be enrolling to study Aerospace Engineering at the University of Southampton in October.
The University of Southampton will also be welcoming Kamila, thanks to her A* grade in Physics with grade As in Chemistry and Maths A Levels. Kamila wanted "to thank all the teachers and staff at Northolt as they have helped me become who I am today".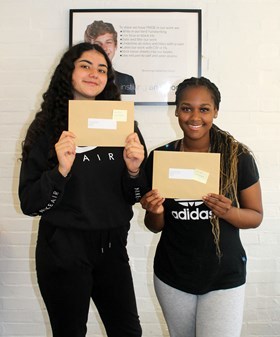 She will be studying either Astrophysics or Aerospace Spacecraft Engineering and we know that whatever course she chooses, she'll be successful. Director of Sixth Form Mrs Gadd reported that Kamila's "attitude to learning never wavered" throughout her sixth form period.

Having been nominated earlier in the academic year for both Jack Petchey and Descendants Awards, it was no surprise to us that Leshai achieved three Distinction* grades in BTEC Applied Science. Leshai is "very excited and a little nervous" to be joining Kingston University to study Biological Sciences. Leshai will be keeping in close contact with her friend Amina, who also achieved three Distinction* grades in Applied Science. Amina joined our sixth form a few weeks late in Year 12, but according to Ms Gadd, Director of Sixth Form, she "worked extremely hard to catch up and should be very proud of her results".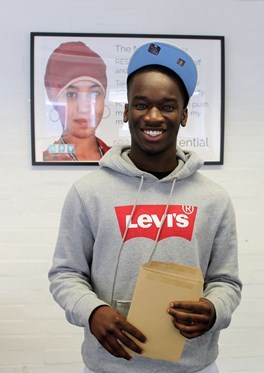 Kenneth (another Descendants Awards winner) also achieved three Distinction* grades in BTEC Applied Science. Kenneth was also celebrated at the end of last term for another exceptional achievement - he has never missed a day of school, either at Willow Tree Primary School or Northolt High. Kenneth is planning to study Architecture in 2022.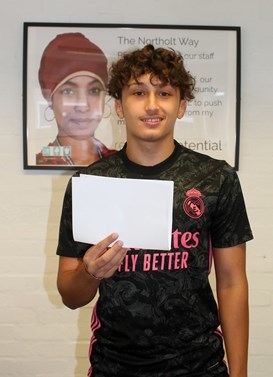 Finally we're delighted to feature Ayoub, whose Distinction and Distinction* grades have meant that he will be enrolling at Queen Mary (University of London) to study Environmental Sciences. We're as proud as he is of his well deserved results - well done Ayoub!
In summary, we are immensely proud of all the work and achievements of our students, especially after such a difficult and disrupted year. Our teachers have worked tirelessly to ensure students are all able to progress onto further education and study. We are all really looking forward to seeing what this exceptional group of students will achieve in the future!