Northolt PRIDE committee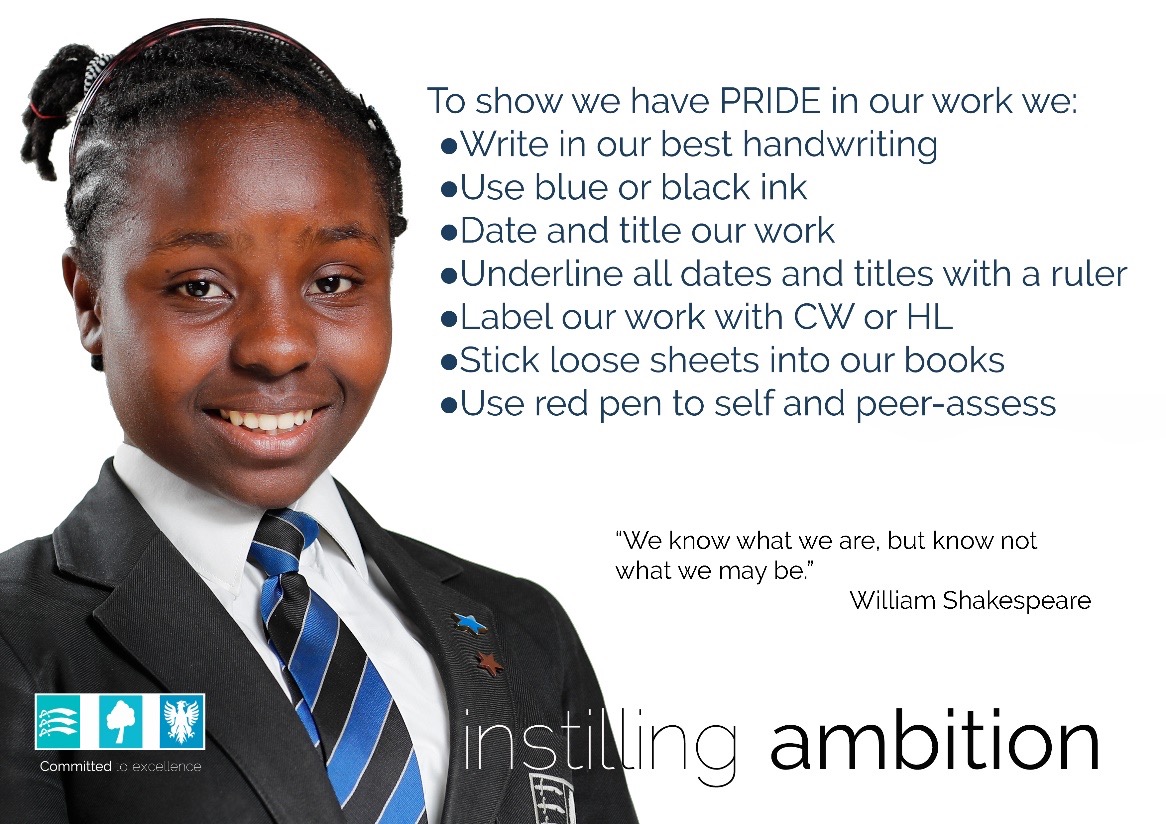 We teach students to be proud of their work at Northolt High School by promoting common PRIDE standards across all key stages and departments.
These standards are displayed in every classroom and around the school building. Students in the Northolt PRIDE committee help staff to monitor these standards. They take part in Learning Walks, visiting classrooms to look at students' books and feeding back their findings to students and senior staff.