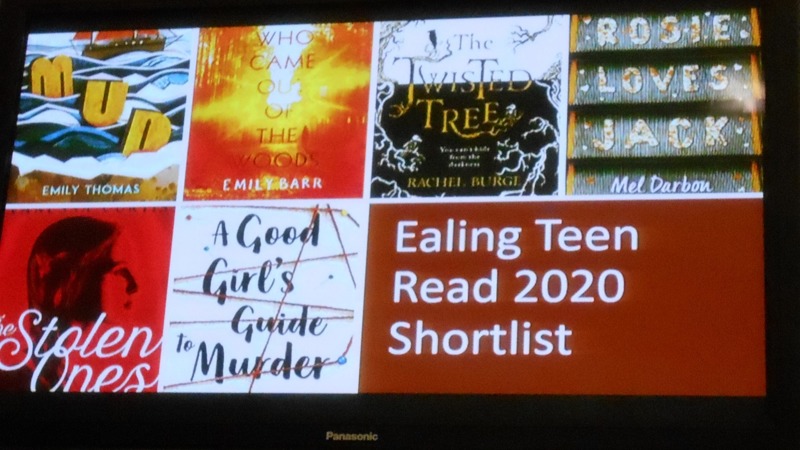 Ealing Teen Read 2020
Posted on: Mar 12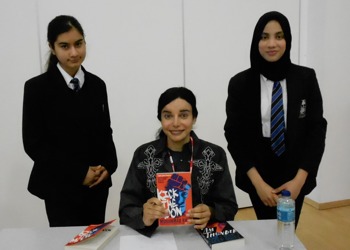 Our Year 9 Ealing Teen Read group enjoyed attending the Final of this event on Tuesday 10th March. This year's host school, Dormers Wells High School, were very good at looking after us. Since November, the participating students have been reading the six shortlisted books and were excited to find out which book had won. Schools had submitted their votes the week before the Final. Themes in this year's shortlist included stolen identities in Nazi Germany, a blended family on a boat in the 1980s, a spooky mystery inspired by Norse mythology, a journey across London undertaken by a girl with Downs Syndrome, a murder mystery and the story of a girl leaving the commune in India she grew up in for the first time - a varied list which encourages the students to get out of their reading comfort zone and try different genres. For many of the students taking part, the books were considerably longer and more difficult than what they are used to reading.
Before the announcement of the winning book, guest author, Mohammad Khan, gave an inspiring talk accompanied by an excellent Powerpoint presentation. He spoke about his journey from maths teacher to author and gave insight into the background behind his books. It is a tradition of the Ealing Teen Read to invite the author of the previous year's winning book to speak at the Final. Mohammad's book, 'I am Thunder' won the Ealing Teen Read of 2019. He is quietly spoken but had the whole audience listening attentively as he spoke about why he was inspired to write 'I am Thunder' and his latest book, 'Kick the Moon' and the encouragement he received from his students. He also talked about the honour of being chosen to be one of this year's World Book Day authors. We then had the privilege of hearing the author himself describe the subject of his new book which has not been published yet. 'Mark My Words' is due to be published in August.
At the end of his talk, Mohammad also told the audience of students from several high schools in Ealing Borough about forthcoming writing competitions that they could enter.
After the talk, Mohammad was invited to announce the winning book. We found out that our group's personal favourite, 'The Twisted Tree' by Rachel Burge had come third. The winning book was 'A Good Girl's Guide to Murder' by Holly Jackson. This book, the longest on the shortlist, was also one of the books which our students enjoyed the most.
The event ended with Muhammad Khan signing his books. He signed a library copy of 'Kick the Moon' for us. Our students described watching his book signing as one of their favourite parts of the visit.