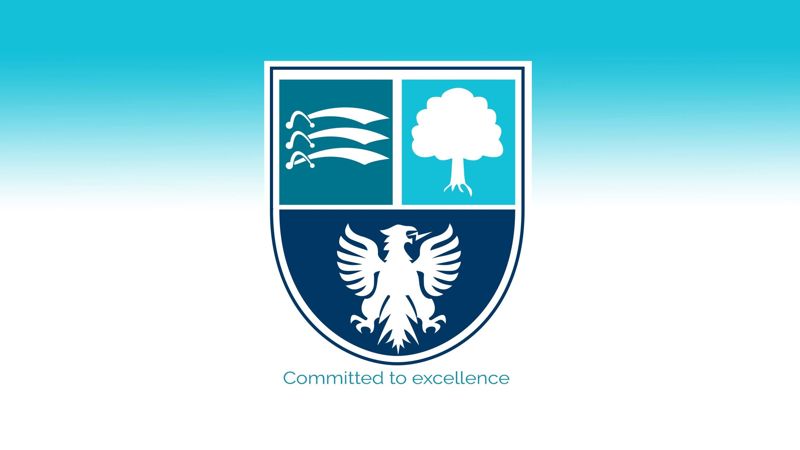 GCSE Results Day 2021
Posted on: Aug 17
GCSE Results Day
We are delighted to be able to report some outstanding achievements by our students in their GCSEs qualifications this summer. There were tears of joy (causing streaked mascara!) from students who arrived nervously at school at 8.30am on 12th August to collect their results. This year, following the cancellation of exams, grades were awarded through a process of teacher assessed grades, against a national standard and approved and awarded by the exam boards. The government is not publishing performance data for any schools or colleges this year due to the varying impact of the pandemic.
Individual student stories
One student who was very happy to open the results envelope was Ajethan. He has worked tirelessly throughout, resulting in eight grade 9s, one grade 8 and one grade 7 for his GCSEs. Ajethan will be continuing his studies at Northolt High next year studying A Levels in Chemistry, Biology and Mathematics.


There was a huge smile on Maryam's face as she opened her results. Maryam achieved an incredible eight of her GCSEs at the top grades 8 and 9. Maryam is planning to study A Levels in Biology, Chemistry and Psychology next year.
We were also proud to watch Jerry as he realised that he had been awarded five grade 9s and 4 grade 8s. He will be studying A Levels in Economics, Mathematics and Physical Education next year.
Mann told us that he was proud of his five grade 9s, four grade 8s and one grade 7, which were well deserved. He will be studying A Levels at Northolt High School next year in Chemistry, Mathematics and Physics.


Students were quick to thank our staff and we had some lovely messages. Tooba told us that she had 'never been so happy … I'm so proud of myself. I have loved my whole experience in high school. A big thanks to all of the teachers who have helped me." Tooba is planning on a career in Physiotherapy and will be studying Sports Science next year.
Rishaanan achieved the grades he needed to study Business next year and told us that he was "really happy and proud" of his results. He thanked his "amazing" teachers for all of their help and told us that we have "made me much more confident".
We are proud of all the work and achievements of our students, who have had to cope with such a difficult and disrupted year. Students and staff have worked tirelessly to ensure that students made excellent progress and are able to continue their studies next year as they move into sixth form life. We know that they will continue to shine and look forward to seeing what else they achieve in the future!